Hi folks, Welcome to the Loft's weekly news. This week, we discuss the importance of Britain's design and innovation culture. Talk about the 'Creative Britain in reverse' campaign. We talk about some of our new toys, a great evening at the Lighthouse on Friday night and celebrate the wedding of Frances & Michael McLaughlin. Finally we also pay tribute to the incredible artist, Amy Winehouse.
'Made In Britain'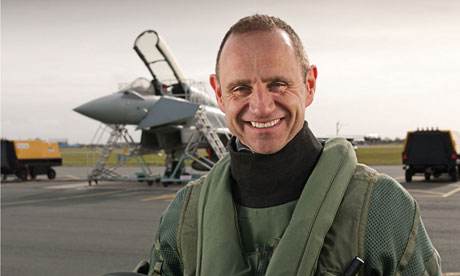 A couple of weeks ago I watched a great programme by Evan Davies on BBC called 'Made In Britain.' The programme beautifully highlighted how Britain pays its way in this world. However what struck me most were the significant roles the creative industries play in Britain's economic present and future. People will lament the loss of traditional manufacturing and factories and state that we don't make anything anymore. But what the programme shows is that we actually do have numerous companies making things, the products may not be physically made in Britain (and this creates different problems) but the intelligence and creativity of our people contribute the most valuable aspects of those products. Be it within the manufacturing process or the visual packaging. The R&D centres or design agencies tend to be in Britain where we have the perfect culture to foster these valuable activities. We should be tremendously proud of our achievements. Furthermore, we must at all costs seek to harvest this culture.
Britain has long been amongst the world leaders in terms of innovation and this has helped us develop our living standards to those that they are today. One of the great examples from the 'Made in Britain' programme was that of Pilkington Glass. In the 1950's, Pilkington Glass were the first manufacturer to be able to properly mass produce glass. This innovation and subsequent patent allowed Pilkington to become a world leader in the production of glass. We can speak of innovations like this all day that are within our history – be it the front wheel drive Mini in the sixties or Seymour Powell creating the first cordless kettle in the nineties.
This form of design leadership is within our DNA. And from a business point of view, has tremendously enhanced our nation's GDP to remain competitive in the past decades. However, two significant things have occurred. As our living standards have dramatically improved in the last 100 years, our attitude to things on an aesthetic level have also became more important. You only need to refer to Maslow's hierarchy of human needs to understand this.
As consumers, we now demand brands that appeal emotionally as well as functionally. Thus, design, marketing and branding have became more important than ever before. Fortunately, it is something that Britain is very, very good at.
What was also noted from the programme, was that Britain and British companies can only really prosper at the higher ends of its respective markets. Due to the price of our labour, it is almost impossible for us as a nation to export and compete on price. Thus we really must focus on being able to do things that our global competitors can't do. And with a burgeoning middle class in China, India, Brazil and Russia, but to name a few. It is within this respect that the future is truly bright. British brands will be able to generate huge revenues for our country in the future. Be it from the technical savvy of companies like McLaren or the emotional appeal of companies such as Burberry or Paul Smith.
What was most interesting from the programme was the comparison with China, some would take its as a sign of our weakness that thousands of our manufacturing jobs were lost to China. However, the Chinese companies are only replicating technologies and processes that we have outgrown ourselves. And in most cases, when a product's value is broke down, up to 82% of that value falls within the remit of what we do in this country- intellectual property, design, marketing and branding. This wonderfully illustrated the importance of the value chain, this is rather like a triangle. The closer, you are to the top of the triangle, the more technically advanced this activity is, it is also the most expensive part of the process. It works very much like an exponential curve, the closer your ability get to become class leading or unique, the greater its value. Take paintings for example, you may buy one for £50 or £100 or £1000. But as the paintings rise in value, they are separated in values of millions of pounds not pounds.
So it made me giggle to see Evan Davies visually perturbed by Chinese Nike wannabe Li Ning's attempt to grow to one of the world's biggest sports companies, not by replicating the products of their more illustrious competitors but their methodologies. However, what is important to keep in mind in this instance is that the culture that generates such wonderful creative products and campaigns for Nike cannot be replicated. The model of imitation is flattering but one that can ultimately only be second best.
As the programme summarises. As a nation we cannot compete on price, we must focus on the more valuable parts of the market, where our unique and in-demand expertise command top dollar. It is something that we are constantly looking to ingrain into the Loft's own philosophy as we understand that the competition from developing nations, teamed with the global economy, can render our services redundant very quickly. we cannot afford to get complacent. In the case of the country, We must continue to foster and protect those things that are great. We must look to maintain our global leadership in design and creativity and our companies must innovate restlessly to become even better at what they do. In today's global market, the term 'made in Britain' may not carry the same relevance as it once did but we can be justifiably proud of what we have achieved thus far and even more excited about the future.
Creative Britain In Reverse
As an interesting paradox to the previous article. We would like to make everybody aware of the 'Creative Britain in Reverse' campaign. We have just been stating that creativity and innovation are among the most important things we have as a nation as well as being the most vital weapons, commercial companies can use to succeed. We do have a fantastic culture of design and innovation here in Britain. Unfortunately, one that is not celebrated to its full extent. Nor is it so well understood. however, it was great to see so many great names partake in the recent video to highlight the campaign. They included entrepreneur and inventor James Dyson, fashion designer Sir Paul Smith, head of Jaguar Design Ian Callum, and noted product designers Richard Seymour and Dick Powell.
Two of the key quotes from the video were Ian Callum, design director of Jaguar… " If you turn a thought, into a drawing, into a model, into a car. It gives twenty thousand people jobs. Its that simple." and David Kester of the Design Council. "If you look at the FTSE100 alone, the companies that use design intensively have outperformed the FTSE over a ten year period by 200%." Both comments show the economic and cultural benefits of great design. We must fly the flag and embrace great design.
New Toys
You may have noted in recent weeks, my personal dilemma in trying to choose a new phone. And the choice between the Blackberry Torch and Apple I-Phone. I have always been a big fan of the Blackberry but was really worried about the company's slow pace of technical development and this was enhanced when I did a quick internet search, only to find a number of Blackberry Torch's discounted all over the internet. There can be nothing worst for a premium brand than this. it almost makes the consumer feels that their is no demand for the product. Apple on the other hand, as the most expensive phone on the market, are in the exact opposite position. As most of you will know, I am not really a great lover of Apple's products and what they stand for. But I must admit that they are currently giving a masterclass in marketing, branding and positioning. They do not need to resort to discounting or hard selling. They just make the best products in the market place, provide the most innovative strategies and the customers come in their droves actually. Moments after purchasing the new phone, I decided to invest in a new I-Pad for the company as well. Something that has went down a real hit with everybody that has used it thus far… Check out Raymond Brannan from the Go-Group playing with the new I-Pad on Friday. And one of myself looking a little sheepish with my new I-Phone.
GmbH Opening
On Friday evening, it gave me great pleasure to attend the opening of the new magazine store GmbH at the Lighthouse in Glasgow on Friday evening. As somebody who absolutely loves art and design periodicals and used to subscribe to several from around the world. It was great to see so many great issues from all around the world. The furniture for the store itself was pretty cool with a table being made that spells out the letters 'GmbH' as well as shelves being made from chip board. The event itself was absolutely packed with people from Glasgow's creative community.
If you get the chance, check out GmbH at the lighthouse, they really do have a fantastic collection. Or check out their website at http://gmbhshop.com/ Finally for images of the store and their magazines, check out their facebook page… http://www.facebook.com/GmbHshop

Amy Winehouse
As there was no blog last week, we must convey our sadness of the passing of Amy Winehouse last week. Amy Winehouse had the kind of voice that you hear once in a generation and the lyrics to her songs possessed a grittiness and sincerity that propelled them to some of the greatest of our times. Her abuse of drink and drugs eventually got the better of her in the end. Such a tragedy at only 27 years old, she really was a lost soul. We should feel thankful that, in amongst the chaos, she did gift us those two magnificent albums. Full of incredible tales of her turbulent life and although small, an outstanding legacy of her incredible talent. One of the nicest eulogies I heard last week was 'may Amy find more peace in heaven than she did here on Earth.'
Amen to that..
Rest in Peace, Amy Winehouse…
Congratulations Frances & Michael
Finally, on a happier note, and on behalf of everybody at the Loft. We'd like to wish all the best to Frances Maltby of the Go-Group and her new husband Michael McLaughlin who got married on Saturday. Unfortunately, we couldn't get hold of a picture of the happy couple together today but I am sure you'll agree that both the bride and maid of honour both look terrific… Congratulations to the happy couple!
Have a great week folks…
Benedetto
Follow us on…
Facebook http://on.fb.me/ejMqSi
Twitter http://bit.ly/i55gEo
Linkedin http://linkd.in/hpTwdn